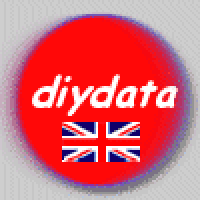 ---
---
home
» eco building books

DIYDATA BOOKSHOP
in association with amazon.co.uk
Eco-friendly diy books
While we try to be comprehensive in what we cover on the diydata.com website, we don't (yet!!) cover everything, so here are a few books of further advice for you - or for presents for others.
---
The Green Self-build Book: How to Design and Build Your Own Eco-home
Whether you want a turf roof, solar-powered hot water, or a super-insulated (and cost-efficient) house, you need to know the essential elements of the selfbuild process. In "The Green Self-Build Book", Jon Broome gives an overview of the different methods of sustainable and eco-friendly construction techniques, and presents this information in a way that is relevant to non-professionals. The book includes case studies of green building techniques such as earth and straw bale buildings.
"The Green Self-Build Book" gives inspiration and information to guide you through the green self-build process. It is intended for anyone who is planning a self-build project, and also for housing professionals, students and teachers.
Green Building Handbook Vol. 2: A Guide...
Learning how to construct more environmentally friendly buildings is increasingly a commercial and legal necessity. This handbook provides a detailed reference for environmentally concerned purchasers of building products, and complements perfectly the first handbook. Following the format of the original, this book begins with an overview and introduction by Professor Tom Woolley discussing issues in green building before moving on to consider eight building component types: fencing products, flat roofing membranes, glazing products, electrical wiring, adhesives, straw bale building, interior decoration and indoor air quality and ventilation. The book should be of particular interest to surveyors, architects, local authorities, property managers, housing associations, contractors, and students of building science, architecture, surveying, housing and environmental health.
Converting to an Eco-friendly Home: The Complete Handbook
For a large number of homeowners, the importance of the environment has been highlighted as issues such as global warming becomes big news. With 7 chapters covering elements including Light, Power and Heat, this book covers alterations that anyone can make to their home, from changing to energy-saving lightbulbs and harvesting rainwater to harnessing sunlight through solar panels. Information is given on changes from the very small through to major projects that will male homes healthier and more sustainable. "Converting to an Eco-friendly Home" is a highly informative, easy-access book which provides clear and concise advice on what you can do around the house to help the environment.
This book will be an indispensable guide, both for those people who aim to do some of the work themselves, as well as those employing designers and builders to realise their plans for a 'greener', more sustainable home.
Eco-Refurbishment: A Practical Guide to Creating an Energy Efficient Home
This clear and accessible guide provides a comprehensive outline on how to convert your house into a more 'green' home. Buildings are the greates energy wasters and for those of us concerned about the environment, and household bills, this book presents the key design changes that we can implement to our own homes to remedy energy loss.
This title covers the full range of design changes that are available to the homeowner and designer for renovation, from the roof to the basement, from insulation to windows. It also feature a selection of case studies illustrating the experiences of other homeowners and designers and how they have adapted and used the technology available to them in creating an energy efficient home. This is a practical, hands-on guide, ideal for architects, designers and homeowners.
Simply Sustainable Homes
This is a no-nonsense guide to green building. This books offers simple, but not simplistic, advice and information for both renovators and builders. It provides a no-nonsense guide to anyone wishing to build their own home or upgrade an existing house in a sustainable way. A sustainable home is one that minimises its impact on the planet in terms of the materials its built from, the energy and resources used in its construction, and the energy and resources used by the people living in it. Creating a more sustainable home with lower carbon emissions (and lower running costs) is an achievement in itself.
This book will show readers how to design a sustainable home, and explain which approaches make the best commercial and environmental sense. "Simply Sustainable Homes" is approachable and interesting. It is destined to become the benchmark by which other 'green' building books are judged.
Building with Straw Bales: A Practical Guide for the UK and Ireland
Straw bale building is a radically different approach to the process of building. Like all innovative ideas, it has been pioneered by the passionate, and used experimentally by those with the vision to see its potential. It is firmly based in that sustainable, 'green building' culture that has brought to the construction industry many new and useful ideas about energy efficiency and responsibility towards the environment. As a building material, straw excels in the areas of cost-effectiveness and energy efficiency. This practical guide has been written by the most experienced straw bale builder in the UK.
It gives details of all the main construction methods, and includes: * bale specifications * plans * walls and foundations * doors and windows * plastering * building regulations and planning permission * frequently asked questions * construction drawings. This fully revised and updated edition includes new construction drawings, standard details for best practice design, examples of off-the-peg drawings for small buildings such as summer-houses and studios, and designs for affordable houses. These designs meet Building Regulations Code 6 for sustainable homes, and have a carbon rating of less than zero.
---
If you cannot find the book you want on these pages, use this search facility to locate what you want of ALL the products on Amazon.co.uk:
---
---