This article was written and distributed by the Federation of Master Builders, the building industry's largest trade organisation, representing over 13,000 small and medium-sized companies throughout the UK. If you'd like to know more about the FMB, or would like to find a reputable builder.
Basement Conversions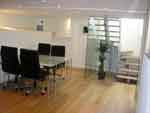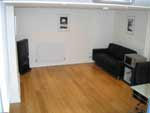 Building firms suggest that basements are becoming increasing popular as an extension option.
"We are called in at two distinct points in people's lives," says FMB member Steve Bushell, director of central London building firm Urang. "Homeowners either decide to include a basement conversion in the renovation of the whole house at the point that they buy it, or they reach crunch point in family life and choose to convert the basement instead of moving home," he adds.
"In parts of London, stamp duty can be as much as £30K, add that to moving costs and the price of a larger home, then homeowners reckon it makes better financial sense to do up the basement than move home," says Steve.
While this is still predominantly a London phenomenon, building firms in Leeds, Manchester and parts of Scotland are seeing growing interest in basements too.
Steve said: "The great advantage with basements is that they not only add a whole new floor, it's also space that can be used in many different ways. With a loft extension, the space is so far from the living areas that it can only really be used for bedrooms, studies or bathrooms.
Basements are close enough to the ground floor area to be used as playrooms, nanny bedrooms and bathrooms when a new baby arrives, living rooms, kitchens or accommodation for relatives. With the demands of modern lifestyles, basements are increasingly being turned into leisure areas with home cinemas, pool and table tennis tables, home gyms or even swimming pools. You can also create an independent entrance or exit out into the back garden from the basement.
"It really is the only way you can achieve a completely new floor level which is an exact footprint of your ground floor mirrored below," says Steve. "A basement creates a lot of extra space, which can be used for absolutely anything - it also frees up the rest of the house to use in different ways. For example, nearly everyone puts a utility room, shower and toilet in their basement, irrespective of what else they put in there," Steve adds.
However Steve advises that before embarking on a basement conversion, there are some important factors to consider, in particular the height of the water table around the house, the existing cellar, basement or foundations, light into the area and ventilation.
Basements are an expensive option - to create 40 - 50 square metres, it will cost between £80 - £100K. It's therefore important to make sure that you will recoup the money you spend by checking with a couple of estate agents before you start work.
Victorian and older-style properties that have timber-suspended floors are the ideal homes for basement conversions, as you can dig from the outside. With most of these older properties, homeowners live in the house while the basement is being converted. The disruption in the house is limited to the last stage when the new staircase and balustrades are fitted.
It is possible to create a basement in a property with a solid floor even if there is not one there already, but it is likely to be much more expensive.
Says Steve "If there's an existing cellar or basement, then you need to ascertain what the foundations are like. With Victorian properties, the foundations often don't go down far enough, so you need to underpin them. If your house is attached or a terrace, you need to underpin not only your home's foundations, but also your neighbours' foundations too, as they are shared."
"If there is not an existing basement or cellar, then the job is more complicated and costly, but doable," he says. "You need to start by propping up the existing ground floor and for this, you will have to dig far deeper into the ground and into your pocket." Steve estimates that it will cost 60% more to put in a basement where there is no existing cellar or basement.
It then becomes even more expensive if the ground floor is solid, as you need joists under the existing solid ground floor as well as underpinning the whole basement.
When creating a basement from scratch through a solid floor, you will probably need to move out. The builders will need to dig down through the front room of the house, so most people tend to move out unless they can stand living in the back of the house while the work is going on.
Worth considering before you start:
Get an underpinning firm/specialist building firm to assess feasibility or cost
Check the water table height in your property
Check with a local estate agent whether you will recoup the cost
Identify an architect or structural engineer to oversee the project
Check with local authority with regard to planning permissions
You will need Building Regulations approval to cover ventilation, damp-proofing, electrical wiring, safe access and a fire escape route.
Your neighbours will be concerned about subsidence. You will need a surveyor to look after Party Wall agreements
Consider that your basement will have little natural sunlight so it could be dark, colder than other rooms and will need ventilation.
© 2003 Federation of Master Builders.