This article was written and distributed by the Federation of Master Builders, the building industry's largest trade organisation, representing over 13,000 small and medium-sized companies throughout the UK. .
Build Your Own Home
With property prices continuing to rise, it seems one of the affordable ways to acquire your perfect house is to buy some land and build it yourself. But without meticulous planning and careful cost control, your dream house could spiral out of control and become a nightmare.
House design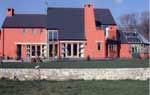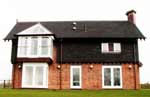 Before embarking on a search for land, you need to be clear about the size of plot you're going to need to accommodate your home, garage, car parking space and garden. Make sure you know the number of storeys you want, the number of rooms you want and the size of the rooms.
Make sure you choose an architect who understands what you want and who you feel can turn your dream into a reality within budget. If you have specific environmental or energy efficiency requirements, make sure you are happy he or she is sympathetic. For a list of registered architects in your area, contact RIBA Clients Advisory Service on www.riba.co.uk.
It's worth introducing the architect or builder to your ideas as early in the process as possible, so they can advise on planning permissions and other red tape and really get to understand your design and living requirements.
Master Builder of the Year National Award winner for the new build category, builder Peter Hizzett of MFJ Homes, worked for two years with clients Lucy and Iain Munro, of Forres in Morayshire, to get the project through the tortuous planning process before building work could start.
Planning permission was only given after the Council agreed that the site had little potential for agricultural use. With planning permission granted, MFJ Homes had to plan construction around the rocky outcrop in the Scottish countryside where the Munros wanted the house built.
The civil engineering involved in preparing the ground for foundations was extensive and before building could proceed, tons of aggregate and soil had to be transported onto the site to level it.
MFJ Homes not only agreed the orientation of the house with the client to maximise exposure to natural light throughout the day, but then designed the house to meet the client's specification. This included opening up the hallway with a large entrance staircase that allowed light to flood down from rooflights above the galleried landing. Design input did not stop at this stage. As they saw the house beginning to take shape, Lucy and Ian Munro amended their thoughts on its final design. The builder's close relationship with the clients throughout the project meant he was able to make alterations in line with their new requirements.
The end result is a skilfully crafted home that combines the energy efficiency of timber frame construction with the natural beauty of a stonemasonry facade and a slated pitched roof with lead dressings.
Finance
As with any house purchase, providing you have a regular income and a reasonable credit history, there should be no problem in securing a loan or a mortgage to build your new home.
Unlike the purchase of an existing house, when building your own home, you need to take into account every eventuality. Plan your finances with meticulous care and make sure you enlist the help of a professional, such as an architect, to ensure you have covered every last potential cost.
Don't forget to include - land, building materials, demolition and labour costs, design and architect costs, legal fees, stamp duty, survey fees, structural engineering, planning application costs and building regulations fees, services, connections and accommodation costs while the build is underway.
Other costs include vital all-risks self-build insurance, site insurance, structural warranty and health and safety cover.
Look out for special self-build mortgages, as many lenders will not provide money to cover buying the land. And don't forget to check out all the tax implications - including exemptions and claiming tax back.
Finally, remember to factor in a contingency to allow for an overrun.
Susan Cooke, whose Midlands home was entered for the Master Builder of the Year Awards 2004, told us how she financed her project.
She lived in a caravan on the site for 9 and a half months while the old house was demolished and the new one was built.
"I secured a loan which released money as and when I needed it, so I wasn't paying interest on more money than I required at the time. On completion the loan was converted to a mortgage," said Susan Cooke.
She agreed a fixed price contract with the builders. The architect gave her a clear indication of her costs before she started and she built in a small contingency, which she in fact did not use.
"The architect went through everything in minute detail down to the exact door furniture and what type of light switch was required, before the job went out to tender. Every detail was specified from the start of demolition of the house to the moment the builders handed me the keys to the house and completed driveway, so there were no hidden surprises," said Susan.
"We chose builders Spectus Constrcution who came in on time and on budget."
Susan advised that costs escalate when people keep change their minds along the way. The secret to her success was the meticulous pre-planning of the work and the finances by her architect so all costs were covered down to the tiniest item.
Finding Land
Finding the right plot is the hardest part of building your dream home.
Before you start the search, make sure you have written your list of 'must haves' in terms of proximity to schools, transport, shops and other facilities.
You also need to be absolutely sure of your budget. It's vital you do not overspend on the land before you've even started building.
Good places to start looking for available land are estate agents, auction houses, local newspapers, trade magazines or visiting exhibitions such as the Homebuilding and Renovating Shows.
With undeveloped land in short supply, many resort to either knocking down their existing home and rebuilding or creating their dream home at the bottom of the garden, then selling their original house.
Another growing trend is people looking out for older houses or the less popular bungalows in a bad state of disrepair. Having bought the properties, they then demolish them and use the plot to build their dream home.
Michaela de Mulder, of Bessacarr in Doncaster, whose new home was a Yorkshire and Trent entrant in the 2004 Master Builder of the Year Awards, spent a long time searching for the right plot.
"We searched the local papers, contacted local estate agents, surfed the property sections on the internet and looked at the back of the Homebuilding and Renovating Magazine, but we couldn't find any undeveloped land close to Doncaster, where we wanted to live," said Michaela.
"We ended up demolishing a three bedroom house, which was far too small for us, and using the plot to build a larger home in our own style and taste. The new house is not only worth far more than the cost of the land, the demolition and rebuilding costs, but, and more importantly, we live in a house we are really happy with," she added.
Those who have built their own houses give strong warnings about gaining planning permission. Once you've found a possible plot, check with the local authority to ensure you are likely to get planning permission to build your new home.
Getting planning approval can be a frustrating and drawn-out process, so seek the advice and help of an architect, building surveyor or planning consultant to guide you through it.
Jackie Thomas, whose Welsh family home was a regional winner in the Master Builder of the Year Awards 2004 said it took five years for them to get planning permission to build their new home in the Vale of Glamorgan.
"We have a river running through the side of the land and a footpath across the farmyard. A walker contested the plans and we'd never have got planning permission if we hadn't employed a planning consultant," said Jackie Thomas. "As it was it took five years to get the plans passed," she added.
© 2003 Federation of Master Builders. .