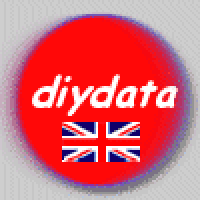 ---
---
home
» bathroom and kitchen books

DIYDATA BOOKSHOP
in association with amazon.co.uk
Bathrooms and kitchens books
While we try to be comprehensive in what we cover on the diydata.com website, we don't (yet!!) cover everything, so here are a few books of further advice for you - or for presents for others.
---
Kitchen Upgrade Manual: A Complete Step-by-Step Guide
The kitchen is generally regarded as the most important room in the home and is usually the first room house buyers look at. It is also where people spend the most time, evolving from just being somewhere to cook into the place where families meet, work and entertain. Installation accounts for about 20% of the cost of an average kitchen and in an attempt to keep costs down, 10% of all kitchens are fitted by the customers themselves. Written in a clear, engaging style, with colour step-by-step photos throughout, the Kitchen Upgrade Manual focuses on the accessible styles of kitchens you find in a DIY store. It is aimed at the DIY enthusiast, showing them ideas and planning considerations, but focussing on the actual work involved.
The Art of Kitchen Fitting
Although aimed primarily at the DIY enthusiast undertaking his or her first installation, 'The Art of Kitchen Fitting' also provides an abundance of useful trade tips that even the seasoned kitchen fitter can draw upon. The author has fitted hundreds of kitchens spanning a period of over 30 years and holds professional qualifications in both furniture craft and engineering. The book is written in a clear logical manner with over 60 detailed illustrations by the author and as you progress through the fit it's like having your own personal advisor by your side keeping things flowing smoothly and minimising the possibility of errors. Covering everything from checking the initial kitchen plan to the final tiling 'The Art of Kitchen Fitting' is a must have guide.
Build Your Own Kitchen Cabinets
You don't need a showroom full of equipment or expertise in calculus to build your own kitchen cabinets. In fact, Danny Proulx's concise, easy-to-follow instructions enable you to create incredible kitchens with just a few power tools―a table saw, circular saw, router and drill.
Completely revised and updated, Build Your Own Kitchen Cabinets, Second Edition, provides start-to-finish guidelines for crafting upper and lower cabinets, plus practical information on kitchen design, material selection and tool shortcuts.
150 Best New Bathroom Ideas
For homeowners and architects alike, an irresistible collection of hundreds of inspirational full-color profiles of 150 of the most exciting contemporary bathroom designs.
Showcasing an extensive collection of designs and style, captured in stunning full-color photos, 150 Best New Bathroom Ideas provides an in-depth review of outstanding bathroom designs from internationally renowned architects and designers.
Here are the most attractive, functional, and cost-effective bathroom concepts from around the world. Practical yet beautiful and stylish, 150 Best New Bathroom Ideas includes innovative ideas for lighting, floor, wall, and window treatments, and for showers, toilets, sinks, and bathtubs.
---
If you cannot find the book you want on these pages, use this search facility to locate what you want of ALL the products on Amazon.co.uk:
---
---