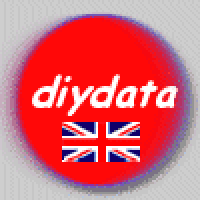 ---
---
home
» eco building books

DIYDATA BOOKSHOP
in association with amazon.co.uk
Eco-friendly diy books
While we try to be comprehensive in what we cover on the diydata.com website, we don't (yet!!) cover everything, so here are a few books of further advice for you - or for presents for others.
---
The Green Self-build Book: How to Design and Build Your Own Eco-home
Whether you want a turf roof, solar-powered hot water, or a super-insulated (and cost-efficient) house, you need to know the essential elements of the selfbuild process. In "The Green Self-Build Book", Jon Broome gives an overview of the different methods of sustainable and eco-friendly construction techniques, and presents this information in a way that is relevant to non-professionals. The book includes case studies of green building techniques such as earth and straw bale buildings.
"The Green Self-Build Book" gives inspiration and information to guide you through the green self-build process. It is intended for anyone who is planning a self-build project, and also for housing professionals, students and teachers.
Green Building Handbook Vol. 2: A Guide...
Learning how to construct more environmentally friendly buildings is increasingly a commercial and legal necessity. This handbook provides a detailed reference for environmentally concerned purchasers of building products, and complements perfectly the first handbook. Following the format of the original, this book begins with an overview and introduction by Professor Tom Woolley discussing issues in green building before moving on to consider eight building component types: fencing products, flat roofing membranes, glazing products, electrical wiring, adhesives, straw bale building, interior decoration and indoor air quality and ventilation. The book should be of particular interest to surveyors, architects, local authorities, property managers, housing associations, contractors, and students of building science, architecture, surveying, housing and environmental health.
Old House Eco Handbook: A Practical Guide to Retrofitting for Energy-Efficiency & Sustainability
How should we go about making old houses energy efficient without devaluing future sustainability or the appeal and character of old homes by the use of inappropriate solutions? This practical and essential guide to retrofitting for energy-efficiency seeks to provide answers to this and other the questions homeowners of old houses are asking. Whether your house is medieval and timber-framed, Georgian, Victorian or Edwardian terrace, it can be made more energy-efficient and sustainable, and this practical and comprehensive handbook will show you how.  With sections on roofs and ceilings, insulation options,draft proofing and secondary glazing windows and doors;painting and limewashing, and solar panels, hydro-power, water efficiency and recycling, this is a must for owners of old houses.
Eco-Refurbishment: A Practical Guide to Creating an Energy Efficient Home
This clear and accessible guide provides a comprehensive outline on how to convert your house into a more 'green' home. Buildings are the greates energy wasters and for those of us concerned about the environment, and household bills, this book presents the key design changes that we can implement to our own homes to remedy energy loss.
This title covers the full range of design changes that are available to the homeowner and designer for renovation, from the roof to the basement, from insulation to windows. It also feature a selection of case studies illustrating the experiences of other homeowners and designers and how they have adapted and used the technology available to them in creating an energy efficient home. This is a practical, hands-on guide, ideal for architects, designers and homeowners.
Sustainable Home: Practical projects, tips and advice for maintaining a more eco-friendly household
Sustainable Home is a stylish, inspirational and practical guidebook to maintaining a more environmentally friendly household.

Sustainable lifestyle blogger and professional Christine Liu takes you on a tour through the rooms of your home – the living area, kitchen, bedroom and bathroom – offering tips, tricks and 18 step-by-step projects designed to help you lead a more low-impact lifestyle. Whether its by making your own toothpaste, converting to renewable energy sources, reducing your consumption of plastic, growing your own herb garden or upcycling old pieces of furniture, there are numerous ways – both big and small – to make a difference. 
Building with Straw Bales: A Practical Guide for the UK and Ireland
This book explains in straightforward terms the principles of straw-bale building for self-builders, architects and construction industry professionals. Straw-bale buildings are cost-effective, easy to build and are highly energy efficient, enabling you to design and build beautiful, environmentally friendly buildings. Written with non-experts in mind, this practical book takes you through everything you need to know in an easy, accessible way: The benefits of building with straw bales Design principles Building with straw bales Finishes: lime and clay plasters Planning and permission Building regulations This revised and expanded third edition brings the book up to date and includes lots of stunning full-colour photographs throughout to illustrate the design and build process. Supporting materials for the third edition of Building with Straw Bales are available on the Green Books website.
---
If you cannot find the book you want on these pages, use this search facility to locate what you want of ALL the products on Amazon.co.uk:
---
---