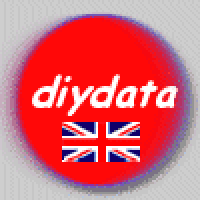 ---
---

DIYDATA BOOKSHOP
in association with amazon.co.uk
Renovation and conversion books
While we try to be comprehensive in what we cover on the diydata.com website, we don't (yet!!) cover everything, so here are a few books of further advice for you - or for presents for others.
PLEASE be aware that Amazon.co.uk offer a wide range of books covering renovation and conversion HOWEVER, a number are US orientated and not suitable for UK use - we've tried to identify 'UK relevant' books, but we advise you to always check the reviews etc of particular books before ordering.
---
Renovating Old Houses
For those who love to live in old houses or want to invest in one, this completely revised and updated book levels no stone unturned. From evaluating a property to making foundation repairs to adding on a porch, it's a comprehensive guide to every aspect of making renovations and repairs--whether you already live in, or are contemplating buying, an older home.
Roof Construction and Loft Conversion
Full of detailed construction drawings, this book covers cut roofs, bolted truss roofs, trussed rafter roofs, trimmed openings and ventilation.
A major section deals with loft to attic room conversions, giving guidance on planning procedures, as well as dealing with structural matters and specifying conversion work.
The Fourth Edition features a new chapter covering the growing number of engineered timber components available in the house building industry. The use of I beams and roof cassettes is detailed for roof and room-in-the-roof construction. The text has been fully updated to current standards and features additional detailed construction drawings. The chapters on attic conversion and construction have been expanded and a new attic conversion decision flow chart added.
Loft Conversion Manual: The Step-by-Step Guide to Designing, Building and Managing a Loft Project
Loft conversions are a great way to add valuable living space to your home and significantly boost your property's value. But creating new rooms in your roof can mean making major structural alterations, and raises important questions. How can you tell if your loft is suitable for conversion? How much of the project can you do yourself? Expert guidance is now available in the Loft Conversion Manual, which explains the whole process in plain English and step-by-step colour photographs. From designing layouts and finding the right contractors right through to snagging and completion, this guide will make converting your home a smooth and successful process.
Loft Conversions
Pressure on space and changes in planning law mean that loft conversions are now at the forefront in the race to improve the performance of Britain's ageing housing stock. Since 1990, roof space conversions have increased UK housing capacity by more than 200 million square feet – a living area equivalent to a medium–sized city – without the loss of a single square foot of greenfield land.
Loft Conversions is the definitive technical guide to the conversion of roof spaces in single family dwellings. It brings together a wealth of practical and regulatory guidance in a form that is easy to read and comprehensively illustrated. This fully revised and updated second edition is intended primarily for architects, builders, surveyors and others professionally involved in the process of loft conversion. The insights it provides are also invaluable to self–builders and to householders wishing to achieve a deeper understanding of what a loft conversion involves..
Eco-Refurbishment: A Practical Guide to Creating an Energy Efficient Home
This clear and accessible guide provides a comprehensive outline on how to convert your house into a more 'green' home. Buildings are the greates energy wasters and for those of us concerned about the environment, and household bills, this book presents the key design changes that we can implement to our own homes to remedy energy loss.
This title covers the full range of design changes that are available to the homeowner and designer for renovation, from the roof to the basement, from insulation to windows. It also feature a selection of case studies illustrating the experiences of other homeowners and designers and how they have adapted and used the technology available to them in creating an energy efficient home. This is a practical, hands-on guide, ideal for architects, designers and homeowners.
---
If you cannot find the book you want on these pages, use this search facility to locate what you want of ALL the products on Amazon.co.uk:
---
---