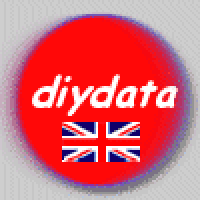 ---
---
home
» property development books

DIYDATA BOOKSHOP
in association with amazon.co.uk
Property development and investment books
While we try to be comprehensive in what we cover on the diydata.com website, we don't (yet!!) cover everything, so here are a few books of further advice for making profits from property development and investment.
---
The Complete Guide to Property Development for the Small Investor: How to Identify the Best Opportunities in a Volatile Property Market
The Complete Guide to Property Development for the Small Investor covers every stage of property development. Including both practical 'how-to' advice and important guidance on making a profit from property, this new edition constitutes an essential handbook that is both comprehensive and user-friendly.
Containing practical checklists and extensive details on useful addresses and websites, the book also provides updates on essential legislative changes that will have an impact on both new and experienced developers. This fully revised and updated third edition includes vital new information on: changes to tax/VAT incentives; the impact of the credit crunch on the UK property market (and the potential opportunities if offers); the rise and fall (and potential rise again) of the buy-to-let market; and the latest rules and regulations affecting both landlords and tenants.
Renovating For Profit
Property, whether you are buying a house to live in or to let, represents an enormous financial commitment. This book, by bricks-and-mortar expert Michael Holmes, will show you how to maximise the value of your investment and will reveal the kind of home improvements that make economic sense. Authoritative and detailed text covers all major aspects of home improvement, including conservatories, loft and basement conversions, double-glazing, central heating, kitchens and bathrooms. With sound advice and clear, comprehensive charts and tables, it adds up to an indispensable handbook for any homeowner who is thinking of building on to, extending, altering or selling their property. No other book gives such sensible, practical or authoritative advice on improvements to your home that will really make a difference to the house itself and to its market value.
Buying Bargains at Property Auctions
Learn everything you need to be a success in the property auction room. A comprehensive guide to buying your next property at a Property Auction for a bargain price. Every week, hundreds of properties - both residential and commercial - are sold at auction in Britain. Howard Gooddie's classic guide on property auctions is more relevant than ever during the 'credit crunch'. With generous inance no longer available and repossessions on the rise, auction rooms are filled with more and more people picking up genuine bargains. Property auctions are in Howard Gooddie's blood.He comes from a family of auctioneers and for many years he was head of one of the country's leading auction houses.He has brought the gavel down on literally thousands of lots. In this 6th, updated edition of his bestselling guide, Howard elegantly spells out just how straightforward the auction route can be and divulges the tips and practices of this still relatively unknown world.
This guide features:How to find your bargain Contracts Finance Bidding and winning your bargain After the auction Insider's guide to an auction house Selling your property at auction Checklists Directory of auction houses Buying Bargains at Property Auctions Contents: Property Auctions - the place to pick up a bargain How to find your bargain property at a property auction Clearing the contracts and arranging the finance before the property auction Going for your bargain at the property auction Bidding and winning your property auction bargain After the property auction - what happens next? The insider's guide to a property auction house Thinking of selling your property at a property auction? 'We bought at a property auction' - what property auction buyers have to say.
Valid in England and Wales.
---
If you cannot find the book you want on these pages, use this search facility to locate what you want of ALL the products on Amazon.co.uk:
---
---