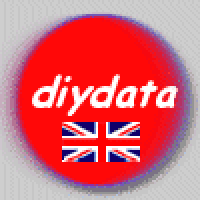 ---
---
home
» home and garden books

DIYDATA BOOKSHOP
in association with amazon.co.uk
Construction books
While we try to be comprehensive in what we cover on the diydata.com website, we don't (yet!!) cover everything, so here are a few books of further advice for you - or for presents for others.
---
The Housebuilder's Bible
12th Edition
The Housebuilder's Bible is unique - Whether you're a first-time selfbuilder or seasoned professional, this book tells you how to succeed at housebuilding. It explains everything you need to know about managing a build, buying and using materials, finding and employing the right people - and doing it all without the pitfalls. Previous editions have won huge praise. 'It contains all the things the trade know and take for granted, but that non-trade wouldn't know,' said one reader. Another wrote: 'This is a fantastic book for anyone who wants to understand the options when building or improving a property.' Written in a highly readable style this twelfth edition is fully updated and comes complete with tables for costing your building project.
Home Extensions
Adding an extension to a house is one of the most popular forms of home-improvement, and this comprehensive book will assist anybody planning such a project, whether they plan to build it themselves or to employ contractors. It presents a step-by-step guide and covers all the points of 'good building practice' that must be observed during construction to ensure that the quality of the building work meets a high standard.
Driveways, Paths and Patios: A Complete Guide to Design Management and Construction
Driveways, paths and patios are an essential part of most properties and this comprehensive book provides a detailed explanation of exactly how they are designed, planned and constructed. The features of this book are: discusses the design of driveways, paths and patios with reference to their planned use, style, size, gradients and special features such as steps, ramps and terraces; considers the range of materials available including block paving, flags, slabs, setts, cubes, cobbles, loose aggregates, plain and patterned concrete and tarmac; analyses how to estimate costs and making the choice between the DIY approach and using a professional contractor; examines the critical issue of drainage; lays bare the mathematics associated with accurate setting-out and levelling; describes the range of tools and equipment needed; details the correct constructions of kerbs and edging and laying methods for flags, block paving; and much more.
Building Construction Handbook
"The Building Construction Handbook is THE authoritative reference for all construction students and professionals. Its detailed drawings clearly illustrate the construction of building elements, and have been an invaluable guide for builders since 1988. The principles and processes of construction are explained with the concepts of design included where appropriate. Extensive coverage of building construction practice, techniques, and regulations representing both traditional procedures and modern developments are included to provide the most comprehensive and easy to understand guide to building construction.
This new edition has been updated to reflect recent changes to the building regulations, as well as new material on the latest technologies used in domestic construction.
Building Construction Handbook is the essential, easy-to-use resource for undergraduate and vocational students on a wide range of courses including NVQ and BTEC National, through to Higher National Certificate and Diploma, to Foundation and three-year Degree level. It is also a useful practical reference for building designers, contractors and others engaged in the construction industry.
BDA Guide to Successful Brickwork.
Based on actual teaching practice, the book is highly illustrated throughout to increase accessibility of the text for the reader in its exploration of the practical aspects of brickwork. It also includes an extensive glossary of brickwork terms for ease of reference.
The third edition contains new material detailing recent innovations in brickwork, in the areas of components, systems and techniques, which includes the development of thin-joint techniques for both brickwork and blockwork.
Garden Buildings Manual: A Guide to Building Sheds, Greenhouses, Decking and Many More Garden Structures
Haynes moves into the garden with this step-by-step guide to constructing an imaginative variety of outdoor buildings, including sheds, greenhouses, pergolas, decking and even homes for dogs, rabbits and birds. Containing clear colour photographs and detailed plans and diagrams, this attractively presented manual will show you how to design, plan and construct your own garden buildings, along with advice on the tools and materials needed for each job. Discover the enormous satisfaction to be had from creating your own garden buildings that will last for years.
---
If you cannot find the book you want on these pages, use this search facility to locate what you want of ALL the products on Amazon.co.uk:
---
---