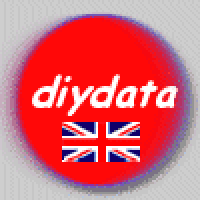 ---
---
home
» garden design books

DIYDATA BOOKSHOP
in association with amazon.co.uk
Garden Design - Books & CDs.
While we try to be comprehensive in what we cover on the diydata.com website, we don't (yet!!) cover everything, so here are a few books of further advice for you - or for presents for others.
---
The Essential Garden Design Workbook
"The Essential Garden Design Workbook" guides the reader through every stage of planning a garden - how to survey a site, how to choose landscaping materials, and how to develop planting schemes.
This fully revised and updated second edition features new U.S. case studies and new photographs. Valuable tips on green gardening are new to this edition, and include how to harvest rainwater, how to design a green roof, tips on sustainable planting, and a guide to composting.
Tailor-made for hands-on gardeners, the workbook approach is accessible, practical, and can be used to create a garden from scratch and to redesign an existing garden. Gardeners will find easy ways to measure large spaces, estimate the height of a tree, and find the right proportions for a deck. They'll also find tips on space, light, and color.
This title includes hundreds of easy-to-follow line drawings and diagrams.
RHS Encyclopedia of Garden Design
Learn to plan, build and plant your perfect garden with the experts at the RHS
From how to draw a layout to explaining the best places to use lighting effects, discover how to create the garden you've always wanted with the RHS.
Guiding you through the whole creative and gardening process, learn to visualise your ideas, choose a style, develop plans, plot, build, landscape, select the right plants, and apply the finishing touches to make your garden the ideal reflection of your tastes and creativity. A look at 'inspirational gardens' will give you lots of ideas for things to create.
Whether you want to plan a major project or focus on a particular area, this is the complete guide: don't design without it.
Your 3D Garden Designer Deluxe Edition
(CD-ROM - Windows 2000 / 98 / Me / Vista / XP)
Better Homes and Gardens Landscaping and Deck Designer is powerful outdoor home design software developed by Chief Architect. The software is based on the top-rated Better Homes and Gardens Home Designer product line and provides tools for all outdoor projects including Landscaping, Decks & Patios, Outdoor Living, Site Planning and Cost Estimating.
---
If you cannot find the book you want on these pages, use this search facility to locate what you want of ALL the products on Amazon.co.uk:
---
---